We are pleased to announce that our Director of Operations, Lois Mee, has been asked to join the judging panel for the Young Enterprise 2016 competition.
Young Enterprise is a charity that empowers young people to harness their personal and business skills. Working with young people in secondary schools across the UK, Young Enterprise makes the connection between school and the world of work, enabling young people to develop the knowledge and attitudes they need to succeed.
With board members from across a wide variety of business sectors, the Young Enterprise initia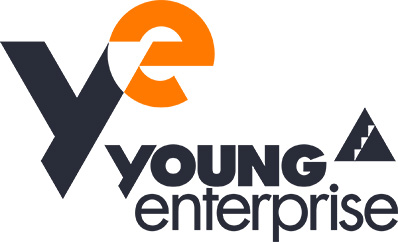 tive is well placed to inspire young people to enter the world of entrepreneurship.
Students from schools from across the local area will be competing for a place in the Regional Finals. The competition is stiff, and to reach the Regional Finals will be no mean feat. They will then compete with students from across the region, and if successful in the Regional Finals, they will go on to the National Finals to compete for the coveted title Young Enterprise UK Company of the Year. The winner will then represent the UK in the European Final of the Junior Achievement/Young Enterprise Europe.
"I am very pleased and humbled to have been asked to join the panel of such accomplished and esteemed fellow judges for this year's event. It would be great to see one of the teams from West Yorkshire reach the National Finals. The imaginative ideas and fresh business outlook from the young people involved are brilliant.  Young Enterprise is a fantastic initiative to really get young people thinking about their impact on the world, and how they can make it a better place for all, through innovative business ideas and attitudes." Lois Mee, Operations Director.
To find out more about how your Year 10 students could take part in Young Enterprise visit: http://www.young-enterprise.org.uk

Subscribe To Our Newsletter
Join our mailing list to receive information, resources and updates from our team.