The #ipadband programme is renowned throughout schools and other organisations for its innovative way of engaging learners with music, but this time the #ipadband faced its toughest audience yet – a room full of music education specialists – and the learners from Pudsey Primrose Primary did not disappoint!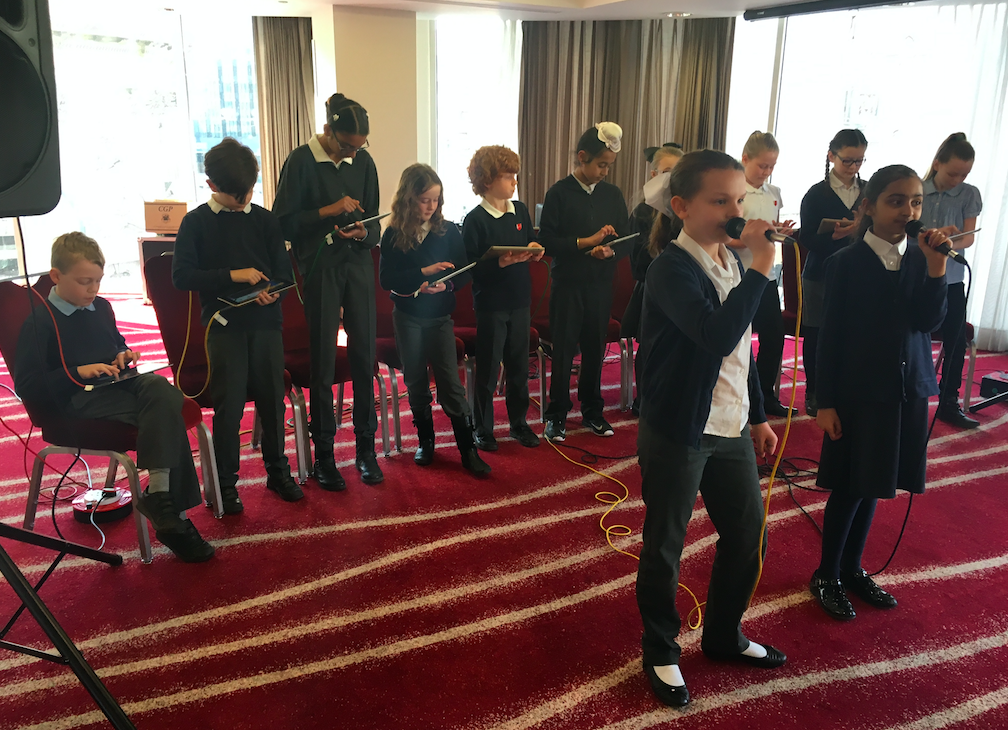 Held in Leeds city centre on 28th February, the Music Education Hub Conference welcomed music education specialists from across the North of England.
David Kirtlan worked with the children from Pudsey Primrose Hill Primary School to create an iPad band, and get them ready for the performance. Due to the school timetable, the rehearsals were done after school, and the children showed great enthusiasm in staying behind to take part in the rehearsals. With time growing short, David and the children worked hard to get to the standard expected from the #ipadband programme.
On the day the children, though nervous, took to the stage like ducks to water, and under David's careful conducting, quite simply rocked the entire conference!
Many of the delegates had heard of an ipadband but had never seen one live. The response was amazing.
One delegate stated: "I had heard of these iPad bands, but I never really got how they were rooted in music theory or how they could engage children with music education. Seeing the kids today, I get it. I heard them use musical vocabulary and language, and actually understand it. These are kids that aren't musicians, and yet here they are performing live, and showing that they understand the basics of music."
Another stated: "The arts are pushing forward in digital skills, and this is a perfect way of harnessing digital skills in music. We are definitely going to work with David in the future to create this for our students and our area."
For more on iPad bands, click here
Thanks for reading, and remember to sign up to our newsletter to keep up with the latest news from Elsium!

Subscribe To Our Newsletter
Join our mailing list to receive information, resources and updates from our team.